Welcome to Metro Square Dental Associates
"Always fast and courteous service. My daughter and I have been going here for over 10 years now!"
Request An Appointment
Comprehensive General Dentistry & Access to Specialty Care
State-of-the-Art Diagnostic Tools & Clinical Technology
Convenient Appointments & Same-Day Treatment Options
Featured Services
In addition to preventative maintenance and restorations, we offer access to a full suite of specialty dental care at Metro Square Dental Associates. Using the most advanced technology, our dental team will provide you with the informed, personalized, and gentle care you deserve, all in the comfort of our Vernon Hills office.
Outstanding Dental Care in Vernon Hills Since 1992
The Metro Square Dental Associates team is committed to providing excellent dental care, with an emphasis on patient education and prevention. Whether you haven't seen a dentist in a while, you've been a patient for years, or you're looking for a new dentist nearby, we are here to help!
Learn More
Special Offers
At Metro Square Dental Associates, we are committed to providing the best possible care and service to fit your budget.
Free Consultation! (Limited Time Only)
Have you wondered if newer options like dental implants or braces are right for you? Schedule a free consultation to find out! Our dentists will give you an honest evaluation of whether you're a candidate for these procedures. Simply call or email our dental office to schedule your free, no-obligation consultation.
$79 New Patient Special Offer *
We are happy to welcome new patients to our practice, even if they don't have dental insurance. Schedule your appointment now to get a discounted comprehensive exam, x-rays, and general preventative cleaning for only $79. Whether you're overdue for a dental check-up, or are new to the area and need a dentist, we are here help!
* Patients with insurance will receive insurance plan pricing. Valid in the absence of periodontal disease only.
Meet Our Dentists
Our highly-experienced and knowledgeable dentists are the experts Vernon Hills trusts for exceptional dental care. With access to a team of specialists, our general dentists can provide comprehensive and collaborative diagnoses and treatment plans to best serve our patients.
Jeffrey T. Cohen, DDS
General & Cosmetic Dentist
Dr. Cohen earned his Doctor of Dental Surgery degree, as well as a B.S.D. in Dentistry, from the University of Illinois in Chicago.
Learn More
Kevin J. Curtin, DDS
General & Cosmetic Dentist
Dr. Curtin graduated from Marquette University with a degree in Biological Sciences before continuing on to the School of Dentistry.
Learn More
Sharon A. Goodzey, DMD
General & Cosmetic Dentist
Dr. Goodzey graduated from Southern Illinois University School of Dental Medicine, earning her Doctor of Dental Medicine Degree.
Learn More
Beena V. Skaria, DDS
General & Cosmetic Dentist
Dr. Skaria received a Doctor of Dental Surgery degree from the University of Missouri-Kansas City and graduated with honors in endodontics.
Learn More
We Accept Insurance
Metro Square Dental Associates accepts most PPO (Preferred Provider Organization) insurance plans. Even if you're unsure of what is or isn't covered by your insurance, we will help you make the most of your benefits. Feel free to call us if you have questions about your coverage. Our friendly and helpful office staff is here to help!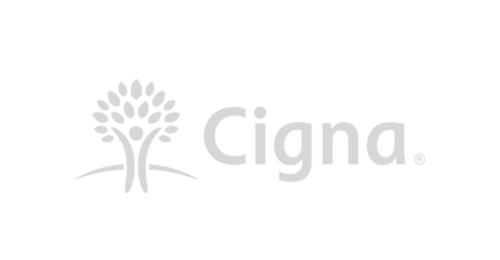 See All
We'll even submit dental claims to insurance providers who are out-of-network to help maximize benefits.